Jean-Guillaume de Tocqueville is a lawyer and has been a partner with the Gide firm, a leading international Paris based firm, since 1993. He studied political sciences and law in Paris and in the United States and is admitted to the Paris and New York bars. He is the founder of the Tocqueville Foundation, and a board member of United Way L'Alliance.
Jean-Guillaume DE TOCQUEVILLE​
Chair of the Foundation, Partner, Gide
Economist and historian, Nicolas Baverez is a columnist in Le Point and Le Figaro and the author of several books including recently L'Alerte démocratique and Le Monde selon Tocqueville. Member of the Executive Committee of Commentary magazine and treasurer of the Société des Amis de Raymond Aron, he is also Avocat à la cour d'appel in Paris, France, Partner at Gibson, Dunn & Crutcher LLP.
Pascal is a seasoned expert in Reputation Management & Corporate Communications, Digital Marketing, Branding and Semiotics. As an international consultant, he works for various firms and organisations on dedicated projects. For more than 30 years, he led various Publicis Groupe's agencies and global networks in all the fields of communications. An Associate Professor at the Sorbonne and HEC, Pascal published 70+ articles and reports
Business Strategy Consultant
Bernard Cazeneuve is a graduate of the Institut d'Etudes Politiques of Bordeaux and works as a lawyer. He was an elected official in the Manche departement from 1994 to 2012, including being Member of Parliament and Mayor of Cherbourg. The French President François Hollande appointed him as Minister for European Affairs in 2012, Minister for the Budget in 2013 and Minister of the Interior in 2014. In December 2016 he was appointed as Prime Minister, a position he held until the resignation of his government on May 10th 2017. In 2017, he joined the law firm AUGUST DEBOUZY as Partner where he mainly focuses on international compliance matters.
Former Prime Minister of the French Republic
Benjamin Haddad is an expert in European politics and transatlantic relations. Before moving to the Atlantic Council, he was a fellow at Hudson Institute in Washington DC. He graduated from Sciences Po Paris and HEC, and still gives lectures on international relations in Sciences Po.
Director, Future Europe Initiative, Atlantic Council
Pierre d'Harcourt, 61, started to work at the French Ministry of Finance. He then worked in the investment banking industry and in the meantime acted as business angel. Since 2010 he managed various business in Europe and the Pacific, mostly in the food and beverage industry.He is also chairman of Group Sud-Ouest, one of the major regional media group in France, which mission statement focused on creating social link and promoting social initiative.
Chair, Supervisory Board Groupe Sud Ouest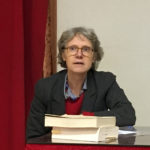 Agrégée de lettres et docteur es lettres , Françoise Melonio est spécialiste de Tocqueville. Elle a enseigné dans le secondaire, a été professeur à Nanterre, à la Sorbonne, et à Sciences Po. Elle a été directrice adjointe de l'ENS-(Ulm) et directrice des études et de la scolarité de Sciences Po.
Chairman/CEO at Western National Group Inc
Professeur émérite de Sorbonne-Université et docteur es lettres , Françoise Melonio est spécialiste de Tocqueville. Elle a enseigné dans le secondaire, a été professeur à Nanterre, à la Sorbonne, et à Sciences Po. Elle a été directrice adjointe de l'ENS-(Ulm) et directrice des études et de la scolarité de Sciences Po.
Senior Tocqueville Scholar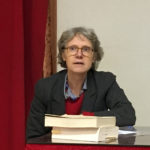 Agrégée de lettres et docteur es lettres , Françoise Melonio est spécialiste de Tocqueville. Elle a enseigné dans le secondaire, a été professeur à Nanterre, à la Sorbonne, et à Sciences Po. Elle a été directrice adjointe de l'ENS-(Ulm) et directrice des études et de la scolarité de Sciences Po.
Senior Reporter Le Figaro
Since  1991, Vincent Montagne is the President and CEO of Média-Participations and President of Syndicat National de l'Edition (French Publishers Association) since 2012. He holds a Master's degree in Management and International Affairs from Dauphine University, Paris. He is also the President of Mage Invest, the holding of the Michelin family.
President, Media-Participations
For nearly 15 years, Blandine Mulliez has been working for the entrepreneurial cause. Her commitment to both entrepreneurship and philanthropy is based on a strong conviction, the need to accompany people to undertake their life, in order to make them actors of their future. Convinced of the need to cheer all entrepreneurship support initiatives, she took a major step forward by taking the presidency of the Fondation Entreprendre in 2009.
Chair, Fondation Entreprendre
Bill O'Dowd founded Dolphin Entertainment in 1996. With offices in Los Angeles, New York, Miami, Nashville, Chicago and Boston, Dolphin is a publicly-traded independent entertainment company (NASDAQ: DLPN), with divisions dedicated to feature film, television and digital content production, and celebrity, motion picture, television, lifestyle, consumer products, food and hospitality public relations and marketing. Dolphin Entertainment's production division specializes in children's and young adult live-action programming, enjoying a solid reputation as an award-winning producer, international distributor, and financier of quality television, film and digital programming. Dolphin has produced hundreds of hours of original programming, which have been seen in over 125 countries worldwide. In March of 2017, Dolphin completed the acquisition of 42West, the world's leading entertainment PR/Marketing firm. 42West combines an impressive roster of A-list celebrities with a market-leading business in the public relations and marketing of feature films and television series. In July of 2018, Dolphin completed the acquisition of The Door, a best-in-class lifestyle and hospitality public relations and marketing services company, with clients ranging from celebrity chefs and restaurant groups, to live events, leading hotels, resort destinations and consumer products. In December of 2019, Dolphin completed the acquisition of Shore Fire Media, the music industry's top-rated PR firm, providing premium marketing services to a large roster of recording artists, songwriters, music publishers, live events and venues. In December of 2019, the New York Observer ranked all 3 of Dolphin's PR firms in their prestigious annual Power 50 list of the nation's most powerful PR firms, with 42West ranked #4, the highest of any entertainment PR firm. Dolphin was the only company to own more than one PR firm on the list. Mr. O'Dowd graduated with honors from Harvard Law School, has received a Master's Degree in Modern European History from Creighton University, and was named 1st-Team Academic All-American by USA Today while an undergraduate at Creighton. Mr. O'Dowd serves on the Leadership Council of United Way Worldwide, as well as on the Board of Directors of United Way United Kingdom, and has previously served on the Board of Directors of the Miami-Dade County Public School System Foundation, among other charities. Furthermore, Mr. O'Dowd has taught one course a year as an adjunct professor at the University of Miami School of Communication for the past 24 years.
Founder and CEO of Dolphin Entertainment
An international lawyer specializing in international and European Union law, Ana Palacio served as Minister of Foreign Affairs of Spain (2002-2004). She was a member of the European Parliament (1994- 2002) and a member of the Spanish Parliament (2004-2006). Ana Palacio served on the Council of State of Spain (2012-2018). She is a Visiting Professor at the Edmund E. Walsh School of Foreign Service at Georgetown University and maintains a monthly column at Project Syndicate.
Former Minister of Foreign Affairs of Spain
Augustin de Romanet is a French political advisor and business executive, CEO of Groupe ADP since November 2012. He served as the chairman of the Caisse des dépôts et consignations from 2007 to 2012, and held many government positions between 1986 and 2006.
John Rossant is the Founder and Chairman of the NewCities Foundation, a global non-profit institution devoted to improving the quality of life and work in 21st century cities. The Foundation brings together multiple actors to pursue a common vision of a world where cities drive economic, social and environmental progress. He is also founder and CEO of CoMotion Inc., the Los Angeles-based events and media platform focused on innovation in mobility and transportation.
Chair, NewCities Foundation
Stéphanie de Tocqueville has studied at l'ICHEC in Bruxelles. She has worked in the banking sector for 10 years, and is now engaged in non-profit activities. She is the chair of the Association for the Alexis de Tocqueville Prize.
Chair, Association for the Alexis de Tocqueville Prize